Do you have high cholesterol or high blood pressure? Have members of your family suffered from these ailments? Do you have a poor diet? If you answer "yes" to any of these questions, you may want to consider being screened for your risk of stroke through the services of Life Line Screening. Life Line Screening, a leading provider of community-based preventive health screenings, is pleased to offer a preventive health event at First Presbyterian Church on 2/8/2019. Five screenings will be offered. Find out more by clicking anywhere in this box..
Welcome to our church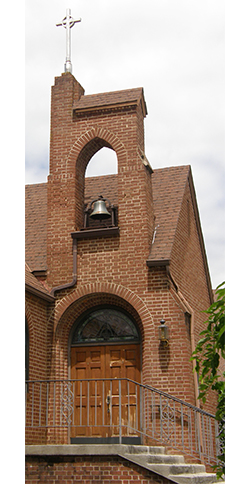 We are a small, traditional Presbyterian Church in Forest City, NC. We are a member of the Presbytery of Western North Carolina (PC-USA). We welcome all people to our church regardless of race or Christian belief.
We open our church to be used by various groups in the community. A Boy Scout troop meets here, as well as AA and an independent Bible Study. In the afternoons classes for piano, violin and dance are offered.
Forest City is a small town in western North Carolina in Rutherford County. It has many shops and restaurants. It is within driving distance of Asheville, Charlotte, Greenville (SC) and the Blue Ridge Parkway. Isothermal Community College and Gardner-Webb University are nearby.
Our pastor is the Rev. Kitty Rankin. To learn more about her, check our our Pastor page.